NEWS
‣
RESTORING HONOR AND SELF-RESPECT
ART CONTEST TEACHES CARE OF ENVIRONMENT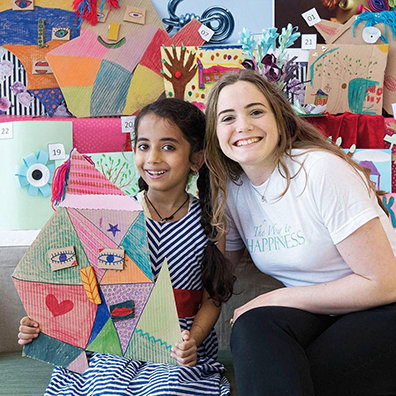 Month-long celebration through an art competition and puppet shows pairs environmentalism with creativity and fun.
A month-long creative art competition for youth and adults took place at the Church of Scientology and Community Centre of Dublin along with puppet shows being performed. The activity of applying art skills to the expression of The Way to Happiness Precept 12, "Safeguard and Improve Your Environment," brought to life for the youngest ones the importance of taking care of the environment. All culminated in an awards event in recognition of World Environment Day.
The competition raised awareness of environmental issues and waste reduction by encouraging children and adults to create artworks from reused or recycled materials. Even the puppets for the shows were created from recyclable cardboard.
This program was one of the initiatives organized by the Church of Scientology and Community Centre as part of its celebration of "Safeguard Your Environment" month in June 2018, based on Precept 12.
Over four Sundays, more than 40 competition entries were received, which were presented to a panel of judges comprised of local environmentalists who chose the best works and awarded the prizes.
The artwork for the competition was created from materials provided by ReCreate Ireland, a social enterprise that helps local businesses reduce waste by collecting unwanted and surplus items and making them available for use in schools, colleges, special needs groups, community centers and to individuals for art, crafts, theatre and creative projects of all kinds.
"The Creative Art Competition is a great family activity which brings out the real artist that lies within each participant. And more than that, it is a unique and fun way to teach the importance of preserving the environment through reuse and recycling of materials," said a participant. "With this type of activity, we are all contributing to our children, their well-being and the entire planet."
"I like the puppet show a lot and I learned how important it is to take care of our streets and parks. If we keep them clean we will have a nicer place to live," commented a 10-year-old after the show.
At the final awards event, the judges, who all work on environmental issues, did presentations for the children related to the environment. This included Gerry Creighton, a television presenter from the Dublin Zoo, who brought a live snake as part of his presentation. Afterwards he said, "I know I am not just talking as in a monologue, but the information is landing and the children can think with it."
More than 40 competition entries were received, which were presented to a panel of judges comprised of local environmentalists who chose the best works and awarded the prizes.
Another judge and speaker, John Stanton from Dodder Action, an environmental group that cares for the protection of the Dodder River, one of three main rivers in Dublin, said, "I am a second generation part of Dodder River Action, and having the opportunity to share my knowledge is really appreciated."
Annette Woolley of the youth organization Foróige, after judging the competition said, "The materials that you provide to these children for their arts and crafts are plenty to get them going and thinking about how they can contribute to the planet whilst they are creating arts.
"If you see these sponges and the other materials, people would never think how they could be reused, because they are seen as rubbish and they go straight to the bin. This future generation will be living life reusing. It is my honor to be one of the judges because this is what I have been doing for about 15 years."
---
HELP RESTORE TRUST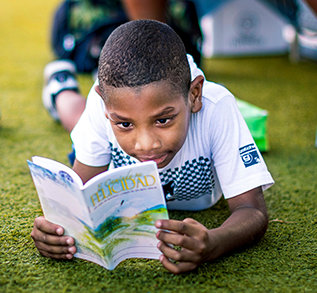 The Way to Happiness Foundation International works to reverse the moral decay of society by restoring trust and honesty through widespread distribution of the 21 precepts. Donations support production and distribution of The Way to Happiness booklet and curriculum material.
---