NEWS
‣
RESTORING HONOR AND SELF-RESPECT
HELPING THE PEOPLE OF A LOST AND ABANDONED NATION WITH THE WAY TO HAPPINESS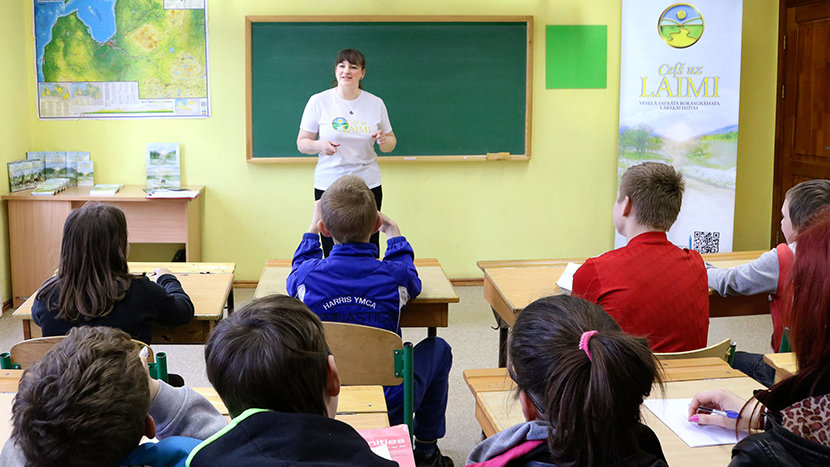 How one teacher brought her native country of Latvia hope in desperate times with the 21 precepts.
In the last decade, Latvia experienced one of the worst economic declines of any country in the world. An estimated one in 10 of its workforce packed their bags and crossed the border in search of a living.
Thousands of children were left behind without parents or the moral compass they provide. This opened the door to everything from truancy to drug abuse. Businesses closed, towns were abandoned and a large portion of the adults who stayed on faced bleak years of unemployment.
Upon discovering The Way to Happiness, teacher Ilse Apsa decided it was what she needed to uplift her country in such times.
She began in 2013 with a team that sent a large set of booklets to every major school in Latvia—more than 600—followed by seminars tailored to each one. As word spread, Apsa received requests from across the country until she was delivering seminars on the 21 precepts at three to four schools per week. In return, she and her team received stories of transformation from students and teachers alike.
Following one such seminar on the precept "Honor and Help Your Parents," nine-year-old Anna wrote: "[My parents] did not have jobs here and so they had to leave. Because of this, I did not want to think of them. But now, I will write and tell them what I have learned today and thank them for what they are doing for me."
One educational center told Apsa that hers are the only lectures the students actually enjoy.
Latvian social service centers soon reached out to Apsa, requesting seminars of their own to empower staff and clients with knowledge of the precepts. More than 100 such centers had soon received seminars. One mayor attending a seminar was so impressed she requested the same for the entirety of her city hall.
Flanking her seminars with media, event presentations and screenings of The Way to Happiness book on film, Apsa accomplished a milestone. She and her team reached more than 10 percent of the Latvian population with the 21 precepts in three years.
In recognition of her service, the Latvian National Ministry of Welfare awarded Apsa a grant to spread the calming influence of The Way to Happiness even further.
Apsa is proud that her people's lives are improving. A recent study showed that the number of Latvians who consider they lead a happy life has risen by a full eleven percent.
---
TAKING ACTION
JUST TRANSLATED INTO ITS 114TH LANGUAGE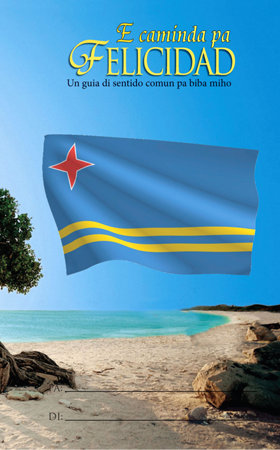 The Way to Happiness, which holds a Guinness World Record as the most translated nonreligious book of all time, can now boast another language in its set: the Caribbean tongue of Papiamento.
Carmelita Haynes, a native of Aruba, discovered The Way to Happiness some years ago. Since that time, she has used the 21 precepts to help friends and colleagues and has brought the book to schools and community groups across Aruba.
This year, Carmelita translated The Way to Happiness into the Spanish Creole language of Papiamento which serves as the main language for the 330,000 inhabitants of Aruba, Bonaire and Curacao in the Caribbean.
With Carmelita's translation, approved by The Way to Happiness Foundation, the book can now be found in 114 languages.
If you would like to organize a translation of The Way to Happiness in your native tongue, write to: info@twth.org.
---
YOUR HELP IS NEEDED
The Way to Happiness Foundation International works to reverse the moral decay of society by restoring trust and honesty through widespread distribution of the 21 precepts. Donations support production and distribution of The Way to Happiness booklet and curriculum material.
---