BRINGING HAPPINESS TO KARATE CHAMPIONSHIP
The Way to Happiness joins the karate way in the birthplace of the discipline—Okinawa Island.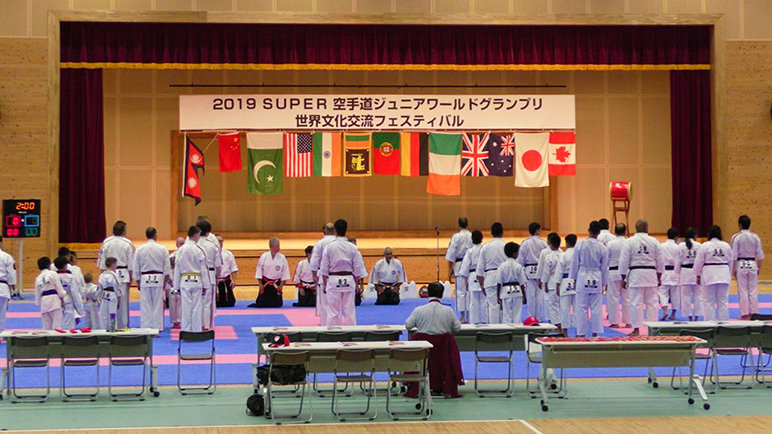 Karate is not just a form of martial art but a way of life. A key point of the karate way is budo, which is, as one website describes it, "To those who practice karate, it is a form of martial art, but more importantly, it is a form of human development through which we can change our habits, become more valuable to our community, as well as to everyone we touch in our daily lives."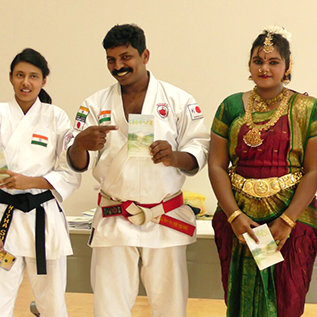 Okinawa Island in Japan is the birthplace of karate, and the discipline has been considered not just a mastery of the body but a mastery of the spirit since its origins. However, Okinawa is grappling with its own issues of poverty and drugs, having an unemployment rate nearly double that of mainland Japan and the attendant drug abuse that often comes with poverty.
Therefore, when the 2019 Okinawa Super Karate-do World Grand Prix championship was scheduled to be held in Okinawa, Japan, the President of the World Koshiki Karatedo Federation had double the reason to want the 21 precepts of The Way to Happiness to enhance the championship and the island.
The Way to Happiness Japan team provided booklets to players and the sensei (martial arts teachers) from across the world who were participating. Booklets were also provided to parents and general public watching, as well as the Okinawa community, all with the purpose of helping them in their quest for true karate budo.