NEWS
‣
RESTORING HONOR AND SELF-RESPECT
TORINO ATHLETES RUN ONE KILOMETER FOR EVERY ONE OF THE 21 PRECEPTS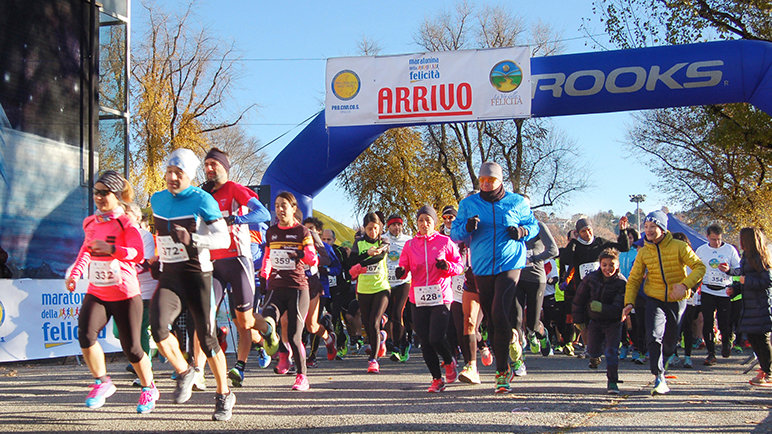 Torino, Italy's The Way to Happiness chapter establishes a yearly Half Marathon to bring people together and help improve conditions in their city through the common love of sports.
The situation we are facing in Torino is the degradation of the environment, both from a physical perspective and a social perspective," says Giuseppe Cicogna. "We have criminality and a feeling of desperation from certain social classes." His determination to reverse this moral decay led Giuseppe to spearhead a TWTH Half Marathon in Torino.
In 2014 Simone Leo, a renowned Italian ultra marathoner and a Way to Happiness advocate, arranged for Giuseppe to meet with the President of the Italian Federation of Sports Amateurs. That meeting inspired the idea for the Torino The Way to Happiness Half Marathon. The date was set for November that year, with promotion for it launching from a TWTH booth at another marathon.
The first TWTH Half Marathon in 2014 boasted the motto, "21 kilometers for 21 common sense messages." Every kilometer on the run was marked by a two-meter-high panel displaying one precept of The Way to Happiness. The race is noncompetitive, without rankings, timing, or prizes for places and brings runners of every capability and level of experience together.
"The race is non-competitive… and brings runners of every capability and level of experience together."
The successful event won the sponsorship of the City of Torino and the Torino District 7 government. The first race saw 260 runners, then the next year 300 runners participated. More sponsors came on board in 2016—including the President of the Piedmont region of which Torino is the capital—as did the Torino District 5 government, and 465 runners participated.
By 2017, the word had spread, and the Torino District 6 wanted in, too. Recognizing that the marathon course traversed their district, they insisted that they also be listed as a sponsor for this run, which attracted 500 runners.
The Way to Happiness message now reaches athletes and attendees year after year, and thousands more through TV, print and online media reporting on the race—all serving to uplift Torino and the region.
---
FACTS
OUR ENVIRONMENT
The following facts are reasons why we must take care of our environment.
27%
of coral reefs
throughout the planet have been destroyed
80%
OF FORESTS
have already been lost, with another 375 square kilometers destroyed each day
1,692
ACRES
of productive land becomes desert every hour
1.8
MILLION DEATHS
each year are caused by unsafe water and water-related diseases
55
BILLION TONS
of fossil energy, minerals, metals and biomass are extracted each year from the earth
---
HELP RESTORE TRUST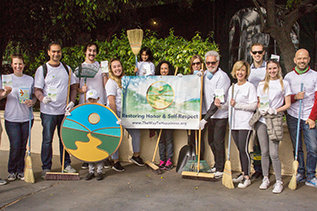 The Way to Happiness Foundation International works to reverse the moral decay of society by restoring trust and honesty through widespread distribution of the 21 precepts. Donations support production and distribution of The Way to Happiness booklet and curriculum material.
---