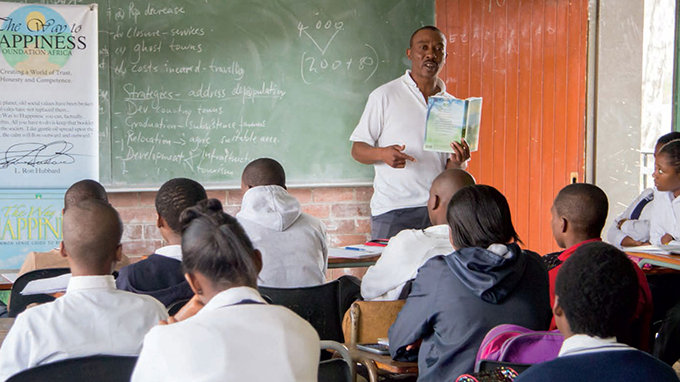 Growing up in Apartheid South Africa, Eugene Mahalba was surrounded by violence and injustice from an early age and grew up in the extreme militant arm of the antiapartheid movement. By the time he was 18, he was abusing drugs and alcohol and immersed in a life of crime. In 2004, he landed in the Waterval Maximum Security prison with a 12-year sentence for armed robbery.
read more >>
---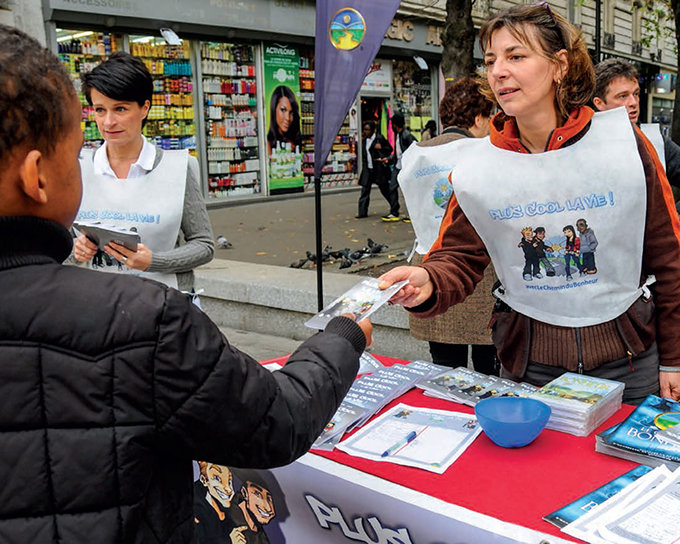 Paris may be famous as the international capital of fashion and cuisine, but beneath the glamour lies a rising tide of crime and juvenile delinquency. In 2014, 3.5 million crimes were committed in France, a third were committed by juveniles.
The Paris Way to Happiness team went to work to do something about the crime wave among the young. They focused on Seine-Saint-Denis, a department (district) in Paris with one of the highest crime rates in the country.
read more >>
---
The Way to Happiness is an effective tool to help restore self-respect and give offenders a guide to leading ethical and responsible lives:
"THE PROGRAM HAS GIVEN ME THE OPPORTUNITY TO EFFECTIVELY HELP OTHERS BECOME WHAT THEY'VE ALWAYS WANTED TO BE—A RESPONSIBLE, TRUSTWORTHY, DEPENDABLE PART OF THEIR FAMILY, HOME AND COMMUNITY."
read more >>
---
THE WAY TO HAPPINESS
REACHES OUT TO THE WORLD
The Way to Happiness reaches people in all parts of the world, no matter their background, ethnicity or religion: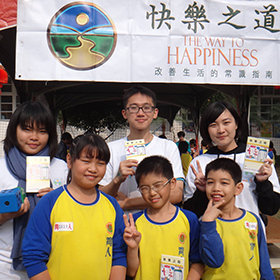 Palestine
The West Bank now has three The Way to Happiness centers open to all in the community.
---
FACTS
BRINGING NEW LIFE TO A REGION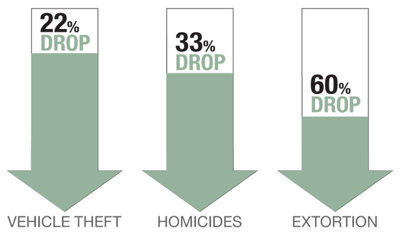 Crime stats drop in Veracruz after distribution of The Way to Happiness
The Way to Happiness team in Veracruz, Mexico, delivered lectures to more than 21,000 people, distributed over 80,000 booklets, and reached 2 million through television—and 11 million more saw The Way to Happiness PSAs. Following the campaign, crime statistics dropped dramatically.
---
A COMMON SENSE GUIDE FOR BETTER LIVING
The Way to Happiness booklet of 21 precepts (rules or directions for conduct) is the centerpiece of comprehensive educational programs for school and community educators, business trainers and correctional professionals—complete with lesson plans and audiovisual teaching aids.
---
HELPING OTHERS FIND THE WAY TO HAPPINESS
The Way to Happiness Foundation International works to reverse the moral decay of society by restoring trust and honesty through widespread distribution of the 21 precepts. Donations support production and distribution of The Way to Happiness booklet and curriculum material.
---