THOUSANDS IN ISTANBUL LEARN THE 21 PRECEPTS
News • June 2016
---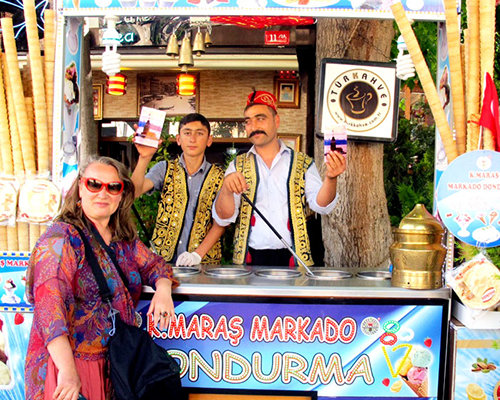 A fledgling Way to Happiness team in Turkey is off to a fast start.
Turkey's new Way to Happiness team has officially launched.
Spearheaded by Şengül Aktaş, the group made their debut in the capital of Istanbul this spring, where they distributed 3,400 custom cover copies of The Way to Happiness to vendors and locals throughout the city.
In one Islamic community of Istanbul, store owners were introduced to the booklet and the fact that its universal principles are applicable to—and can strengthen the members of any faith.
They thus displayed copies in their stores, and when Aktaş returned several days later, all booklets were gone, with store owners requesting as many more as possible. After overseeing this grassroots distribution, Aktaş organized meetings with government officials to plant the seeds for top-down delivery.
One member of the Ministry of Education, after learning of The Way to Happiness and its success in other countries, expressed his full support and proposed conducting daily screenings of the public service announcements in schools throughout Istanbul. He plans to present the program and distribute booklets to his team at the Ministry to coordinate delivery accross the country.
An Istanbul Deputy Governor and his team also received a presentation and were eager to look further into the program and collaborate with the Ministry of Education on means of bringing the 21 precepts to Turkish youth.
---
YOUR HELP IS NEEDED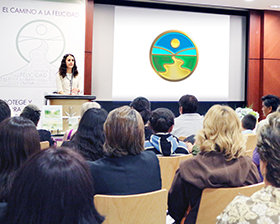 The Way to Happiness Foundation International works to reverse the moral decay of society by restoring trust and honesty through widespread distribution of the 21 precepts. Donations support production and distribution of The Way to Happiness booklet and curriculum materials.
Stay Updated
Get the latest on The Way to Happiness activities, news and more.