NEWS
‣
RESTORING HONOR AND SELF-RESPECT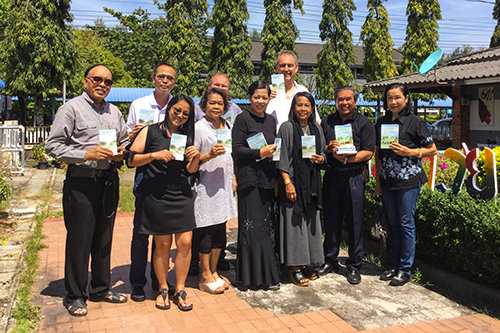 The Way to Happiness is now printing in Malay-Jawi, the Arabic-script language of southern Thailand, bringing to the insurgency-ravaged region the prospect of lasting peace.
read more >>
---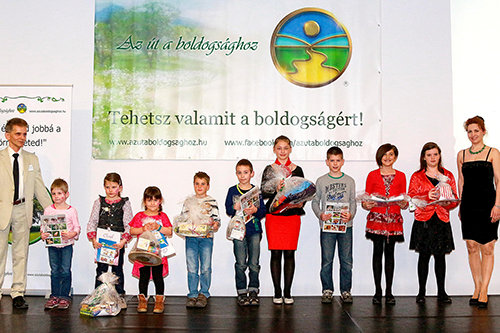 Pulling Hungary up from its moral slump a decade ago, husband and wife Antónia and Ferenc Novák are using The Way to Happiness to return to the people their pride and happiness.
read more >>
---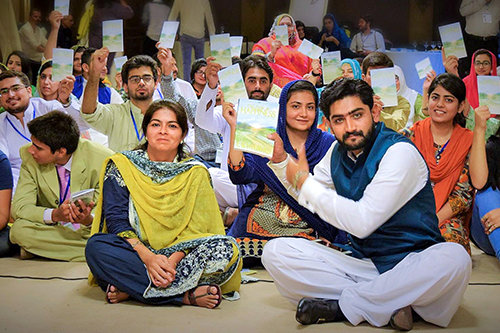 Aisha Zafar combines charm and a zeal for helping others to point children and adults alike to more worthwhile and happier lives.
read more >>
---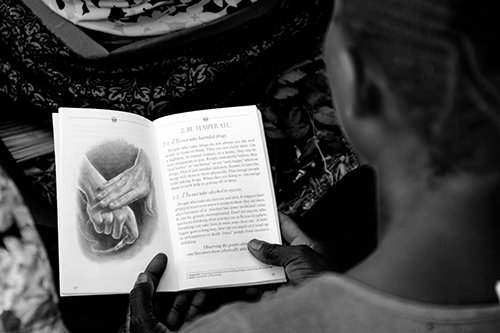 ---
FACTS
THE BIG PICTURE
The universal appeal of The Way to Happiness as told by the numbers.
21
PRECEPTS
Imparting moral values from "Take Care of Yourself" to "Be Worthy of Trust" to "Flourish and Prosper."
115
LANGUAGES
The Way to Happiness holds a Guinness World Record as the most-translated nonreligious book.
187
NATIONS
have supporters and coordinated distribution of The Way to Happiness.
20%
OF COLOMBIA'S
population has been reached by 10,000 Colombian National Police Officers distributing the booklet.
118
MILLION BOOKLETS
distributed worldwide since its introduction in 1981, providing a moral compass for all to live by.
---
MAKE A DIFFERENCE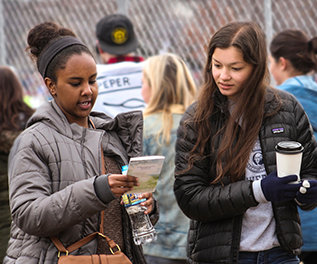 The Way to Happiness Foundation International works to reverse the moral decay of society by restoring trust and honesty through widespread distribution of the 21 precepts. Donations support production and distribution of The Way to Happiness booklet and curriculum material.