BRINGING CALM IN TURBULENT TIMES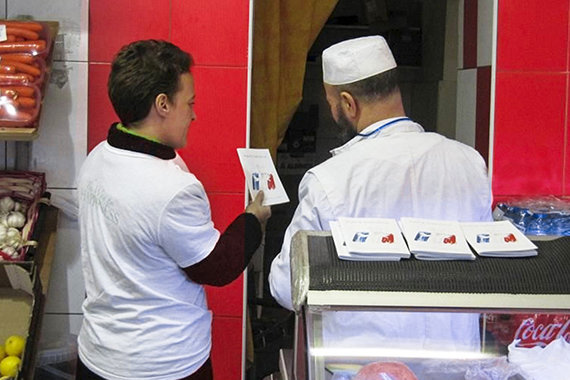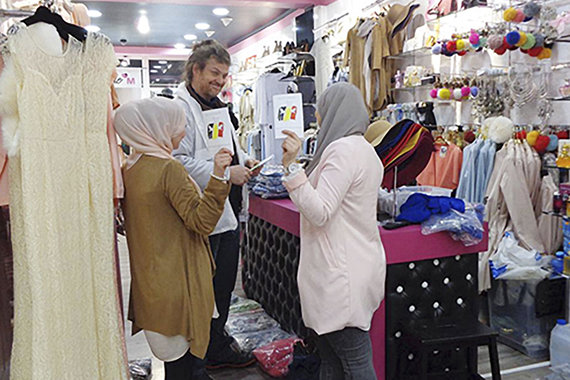 The Way to Happiness
booklets to uplift the citizens of a troubled Brussels.
As Belgium emerged from the shock of the deadliest act of terrorism in its history, its Brussels Way to Happiness team stepped up the effort to bring the 21 precepts and their calming influence to the nation.
They have since launched a Peace and Solidarity campaign with custom The Way to Happiness booklets, featuring a symbolic dove and the Belgium flag and are getting these out everywhere. You will now find these booklets across Brussels.
Through regular visits to busy local shops, the team has gotten out more than a thousand booklets. Shop owners of all races, religions and nationalities have embraced the first moral code based wholly on common sense, and readily began distributing it to their customers.
The Way to Happiness holds a Guinness World Record as the most translated book of all time. It was given to one shopkeeper in his native language of Urdu. He now keeps a copy at his bedside, reading one precept a night and working out how to apply it to better his life.
The team often hears stories of those receiving The Way to Happiness reading it from cover to cover and seeing it as a practical reflection of their own personal philosophy or faith.
Here is the book's stabilizing message to this shaken city: "One can feel at times like a spinning leaf blown along a dirty street. But nobody has said that life was a calm and orderly thing: it isn't," writes L. Ron Hubbard. "One can, to greater or lesser degree draw his road map and follow it."
---
WE

REALLY

WANT TO HEAR FROM YOU
Educators and NGO representatives get their free TWTH Educator's Resource Kits and lay out why they want to teach these values:
EDUCATOR, PHILIPPINES
One of my passions is to reach out to as many families as I can and strengthen values systems, resiliency and mental health. I join socio-civic, school and parish based organizations to give talks and training to children, youth and parents. I also train teachers, and parish and local government volunteers.
EDUCATOR, UTAH
I would like my students to see positive messages and build happiness away from digital media.
MINISTER, ARKANSAS
I can use these materials to help men and women who have been affected by incarceration build better lives between themselves and the community.
EDUCATOR, KAZAKHSTAN
I would like to integrate this important and challenging content into my English classes, so that students could develop linguistic skills using relevant topics that can make a change in their lives.
EDUCATOR, ARGENTINA
More or less 8 months ago I ordered the Educator's Resource Kit in English. I am using it, as I am an English teacher. But a few months ago I started giving small workshops to students in other schools who do not yet know sufficient English to study these materials. May I please have a kit in Spanish? They need this valuable information.
EDUCATOR, LOUISIANA
I want to encourage teachers and students to change how they think, and implement changes using ideas from this kit.
---
HELP CHANGE THE WORLD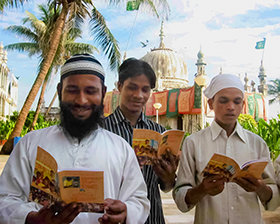 The Way to Happiness Foundation International works to reverse the moral decay of society by restoring trust and honesty through widespread distribution of the 21 precepts. Donations support production and distribution of The Way to Happiness booklet and curriculum material.
Stay Updated
Get the latest on The Way to Happiness activities, news and more.